Pool Scene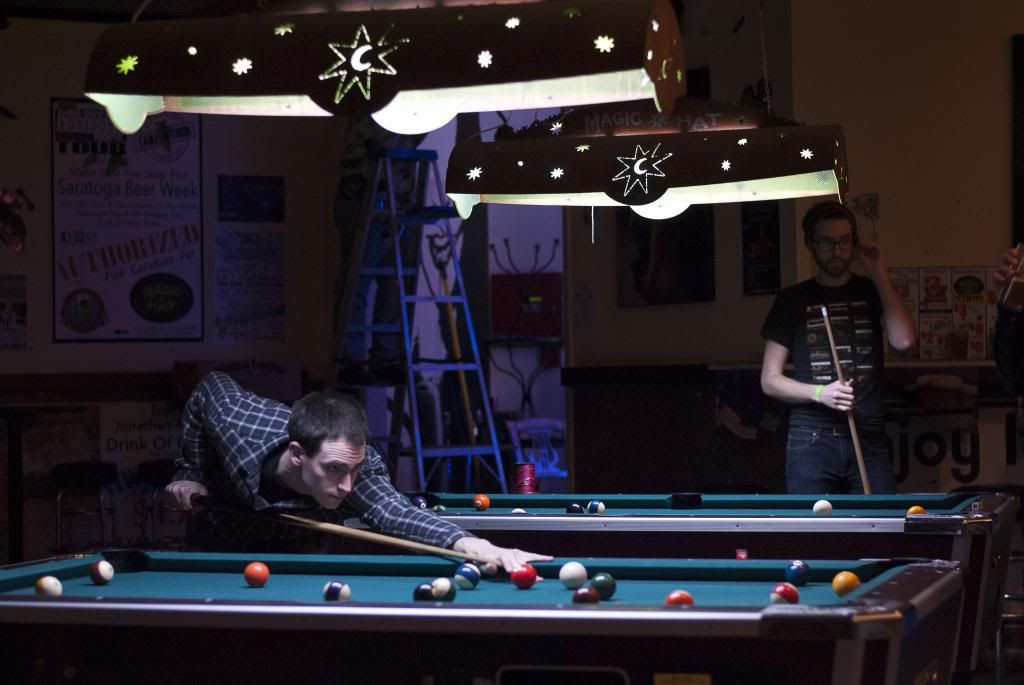 I've been trying to plan this particular shoot for a long time now, and I was so excited when my friends let me buy them beer and pool and then step in and let me direct them. So thankful to everyone to helped me get these photos!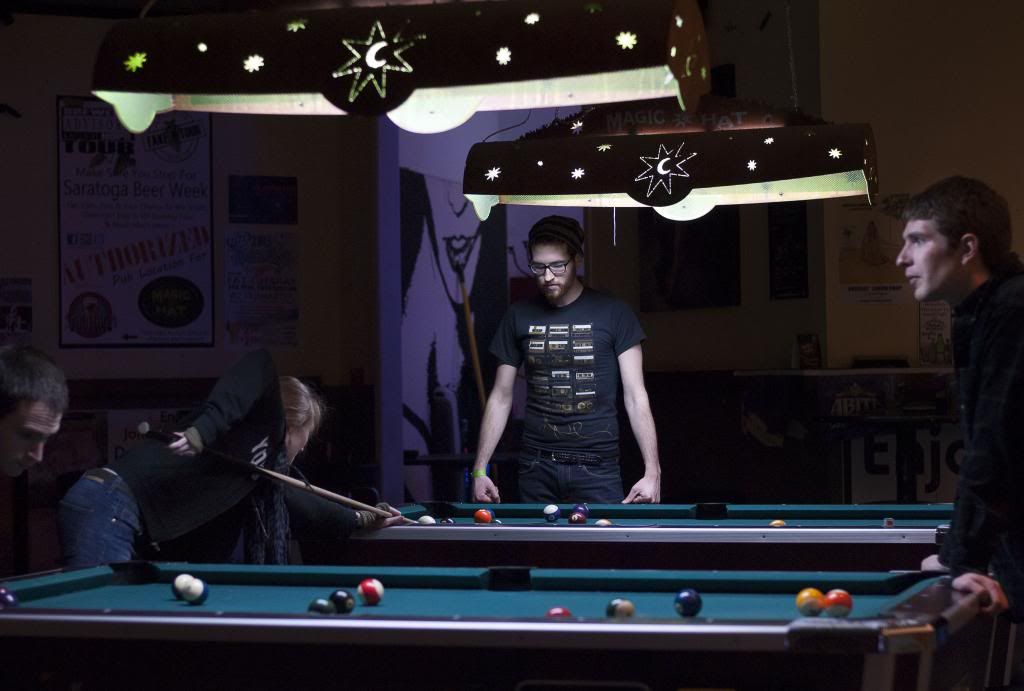 The image below is this one I went into the shoot knowing I wanted to get, and you can see the same scene with two different models and myself.
This is the image I will most likely add to the new series.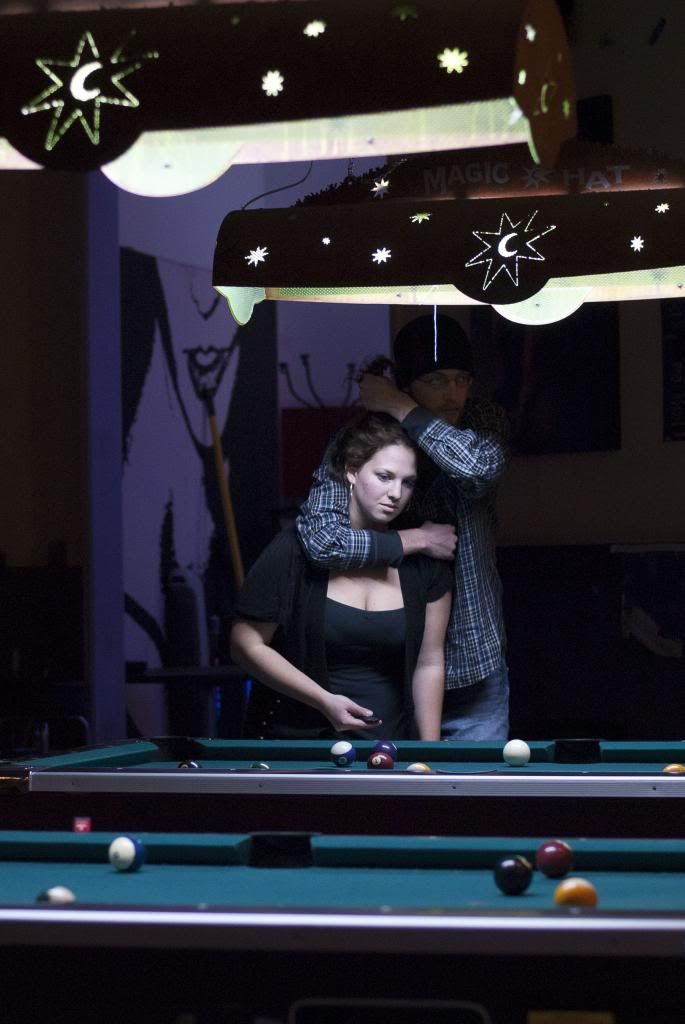 I thought this one was fairly successful as well.
Let me know what you think!