Self Portrait at Zero Degrees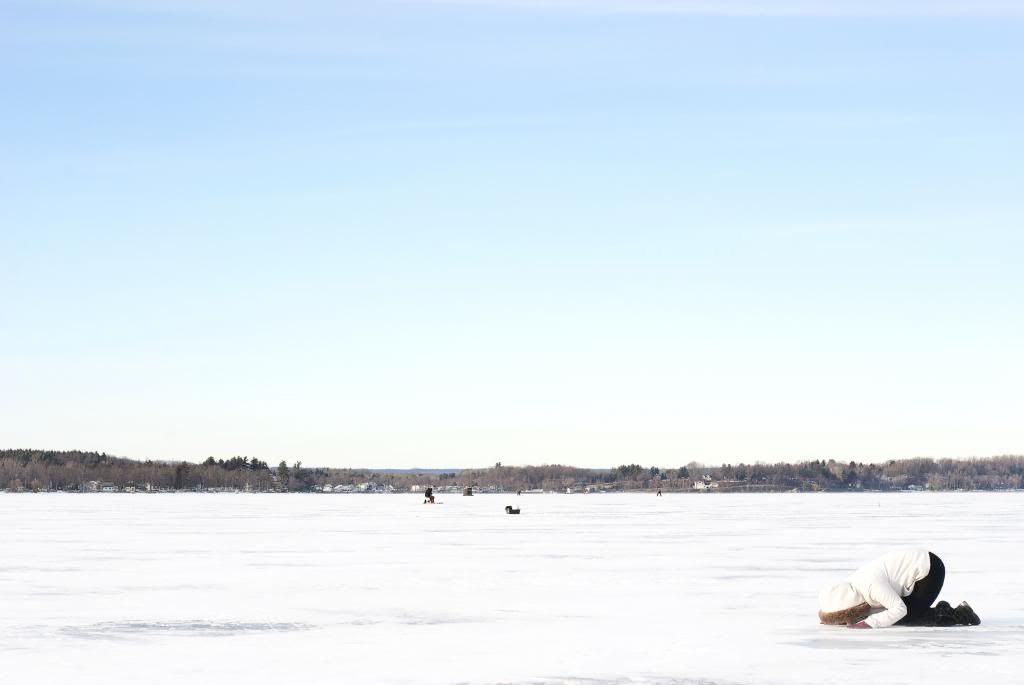 New England in the winter is not a warm place, but sometimes there are some unexpected perks. The temperatures hovered around -10 to 10 degrees F for a few weeks and Saratoga Lake completely froze over. Hence, after spending 10 days on a beautiful tropical island, I felt the need to completely shock my body and risk frost bite to take some pictures in a place that only exists when the weather allows.
This was an interesting shoot because, with the wind chill, it was around zero degrees when I was taking these, and my camera equipment started to freeze. I usually use a camera release button when taking self portraits, but the clicker couldn't react at all in the temperatures, so I had to set my 10 second timer and then run out onto the ice. It was probably lucky that I had to do this though, as it forced me to run around a lot and kept my body temperature (slightly) up. I got some very skeptical looks from some nearby ice fishermen! The shutter on my camera continuously moved slower as more time passed exposed to the temperature. My eyes also started uncontrollably watering because of the sun and cold, and you can see my mascara has rubbed off above.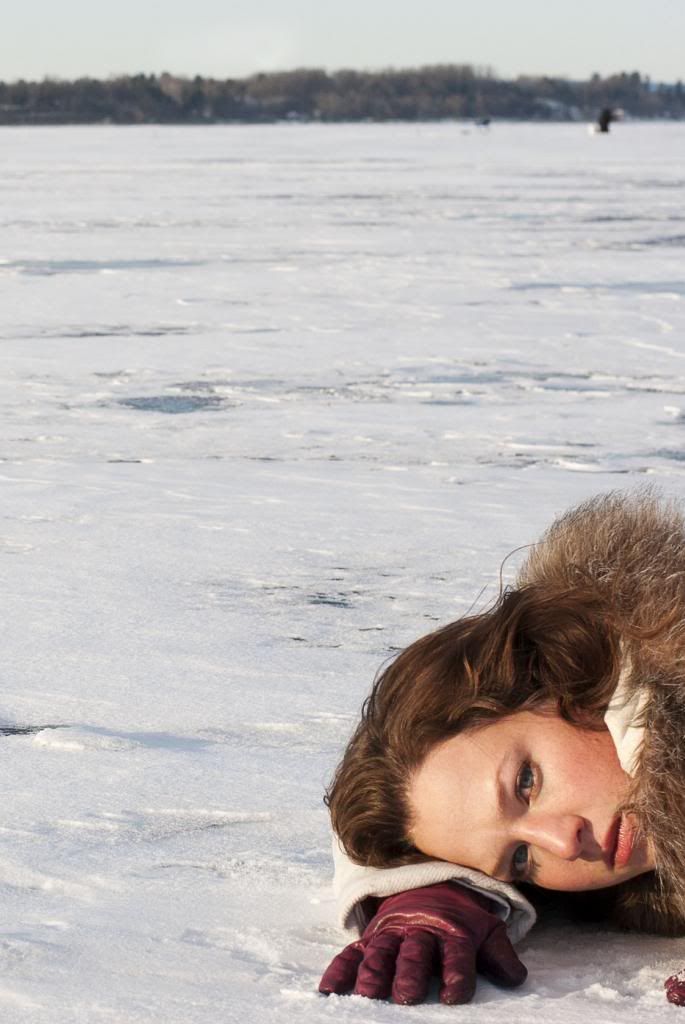 By the end I had passed from the painful cold place into not feeling portions of my body, which I would not recommend. But, it was worth it in the end. The last image is the only one I think I will include in my current series.