Letterpress My Love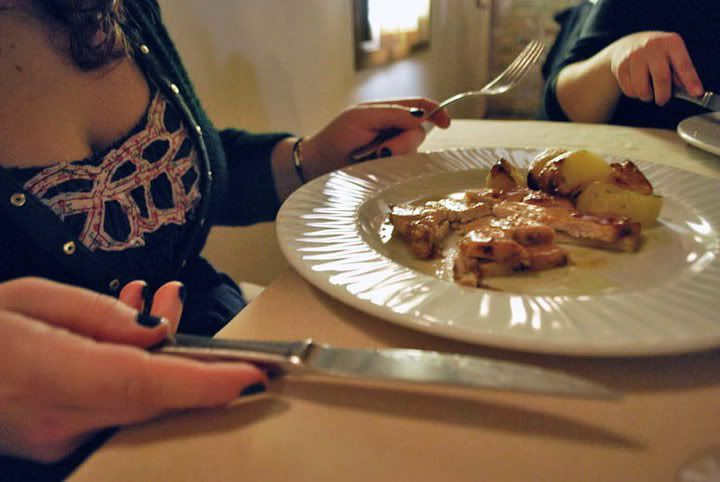 I visited an company that actively produces letterpress-made posters, books, and specially made signs. It was AMAZING to use the machines and view all of the complexities that go into making pieces this way.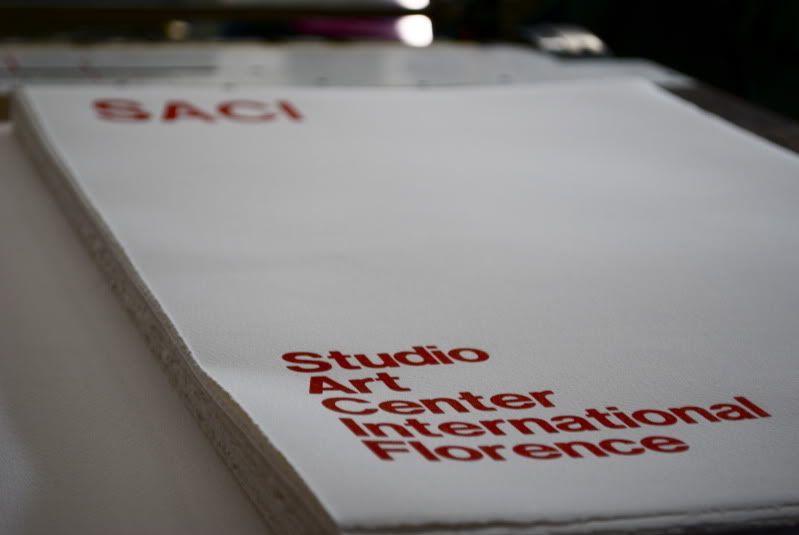 To create a line of text you must pick out all of your letters, spaces, and place them in backwards, making sure everything fits in a certain space.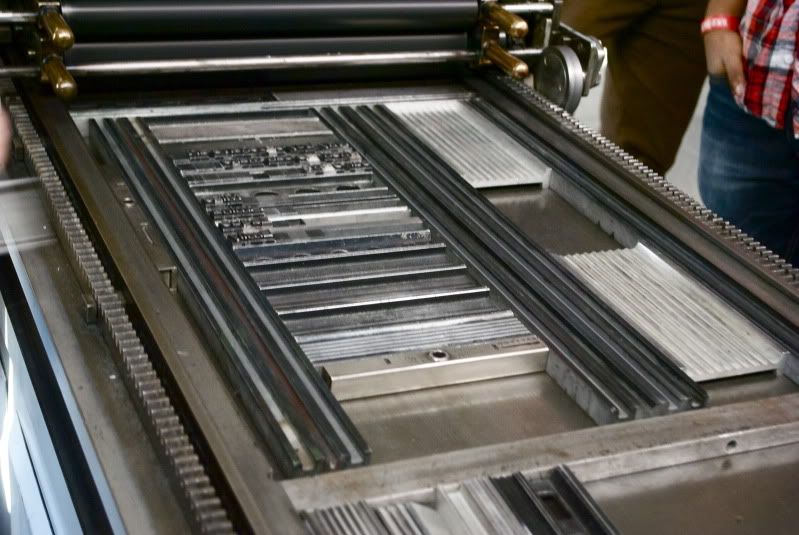 Using the press!
Other amazing machines!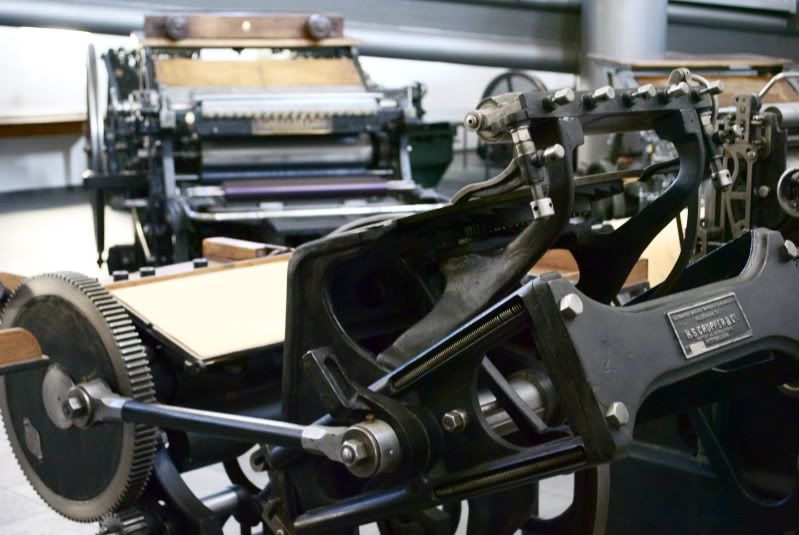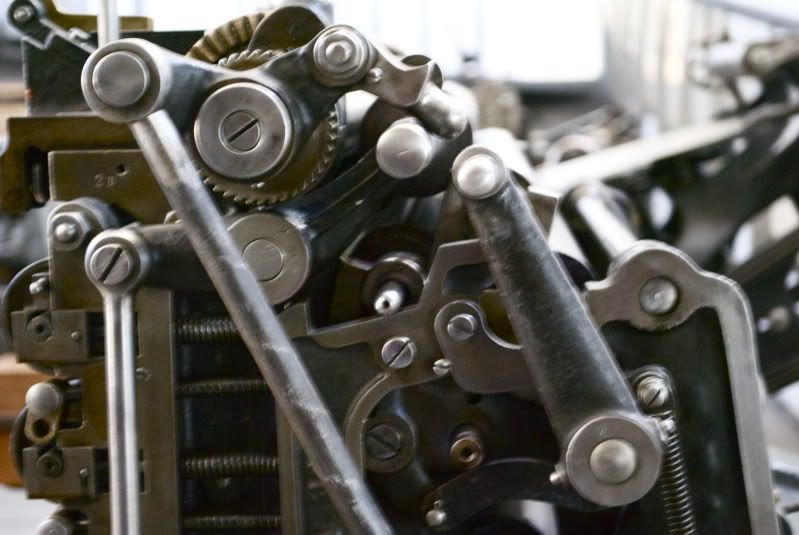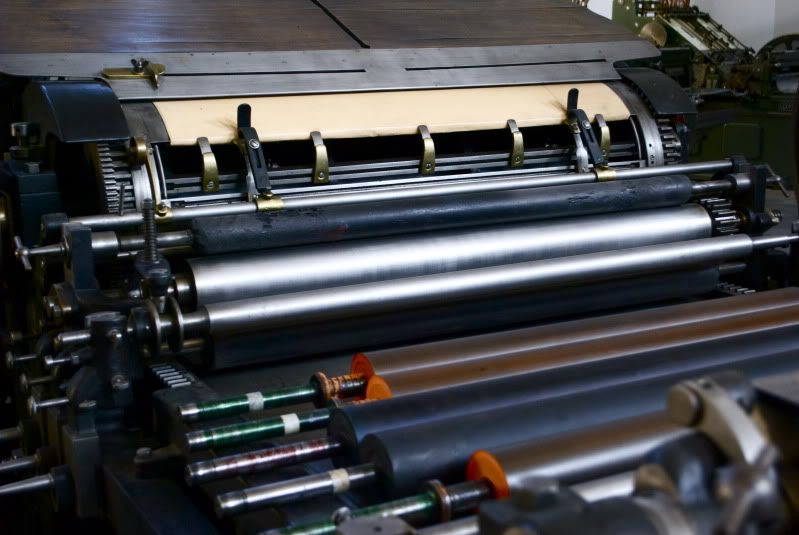 The company's logo.
Their collection.
After this I went to a current paper production company. The difference was extreme, but both areas are meant for different things. Letterpress is for the fine artist, and paper companies are what produce the work of fine artists who work with photoshop.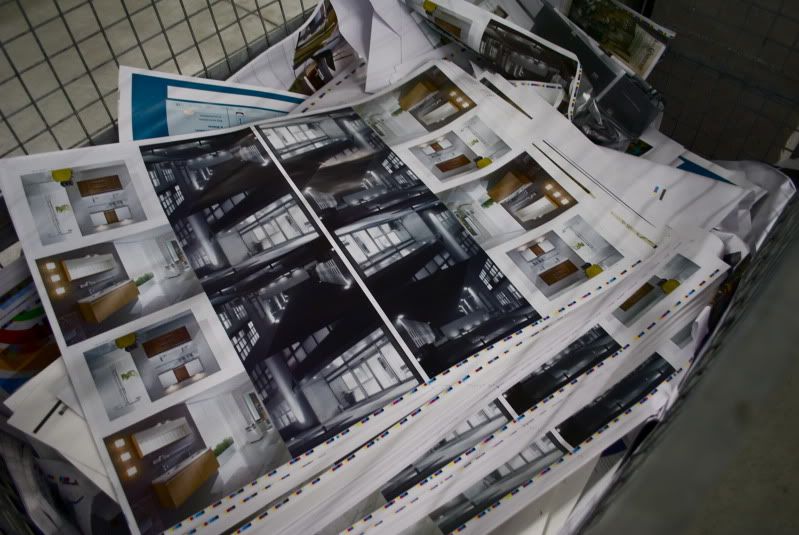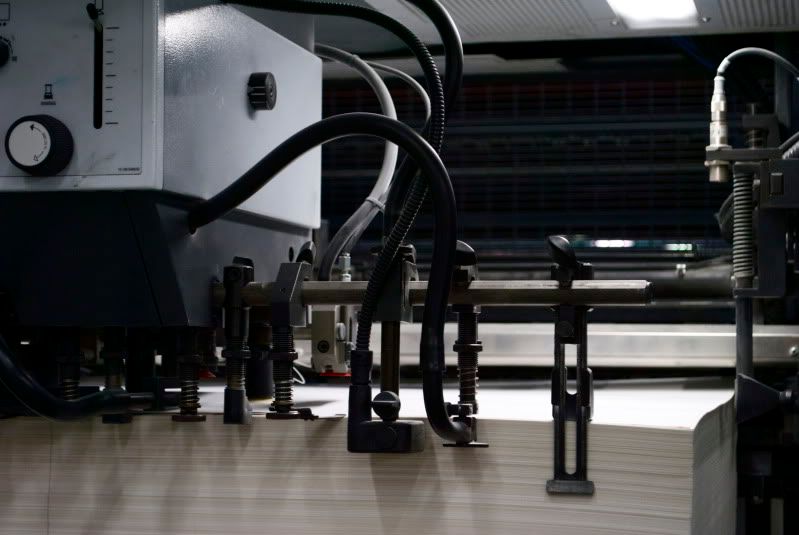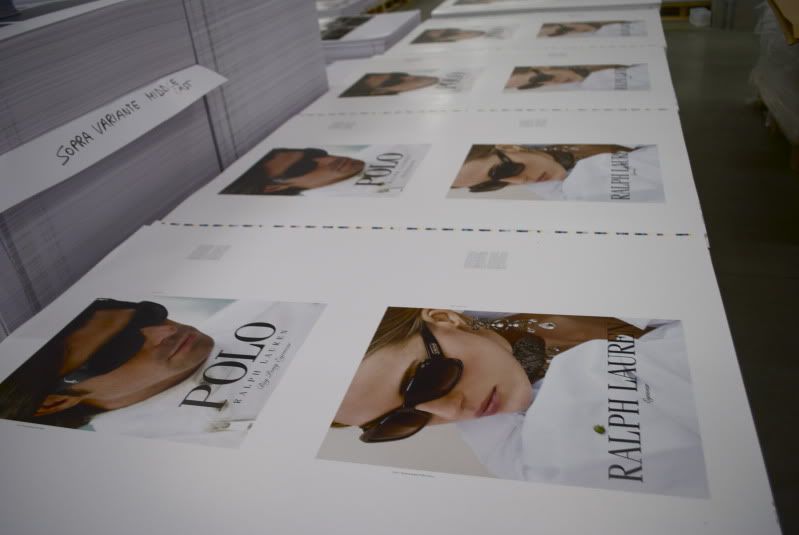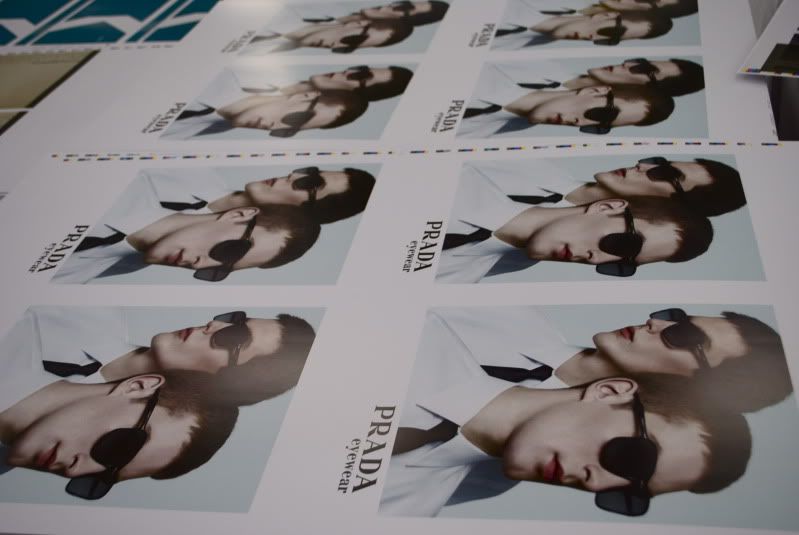 Go home.