Wanderlust
I may be in the most luscious place I've ever been. The architecture, colors, food and people seem to have a innate vibrancy in them. Wandering in Firenze is something I will not get tired of. Anywhere near the river is stunning, at all times of day.
The buildings fuse with statues that seem to fit naturally into the landscape of yellow and sepia walls.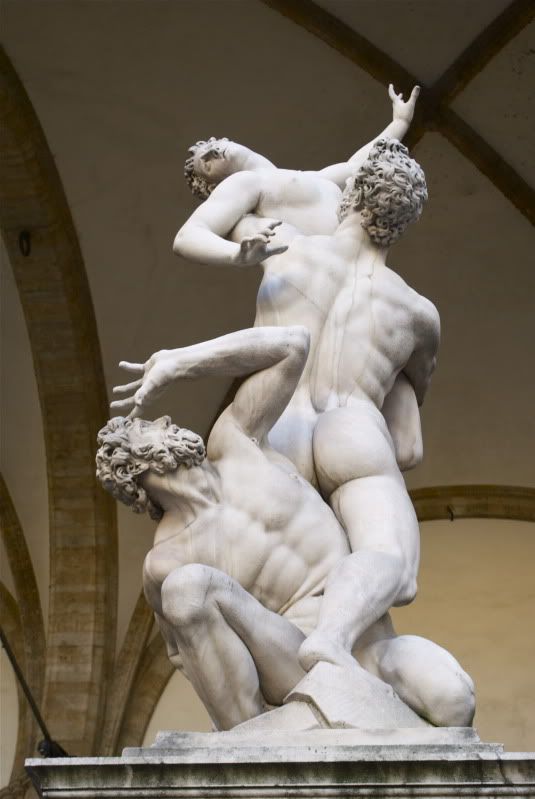 How to locate the post office? Look for the arch and carousel.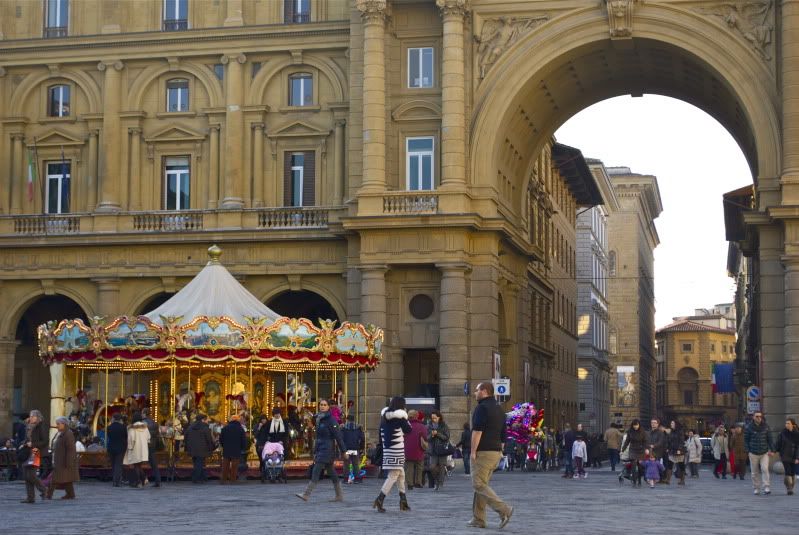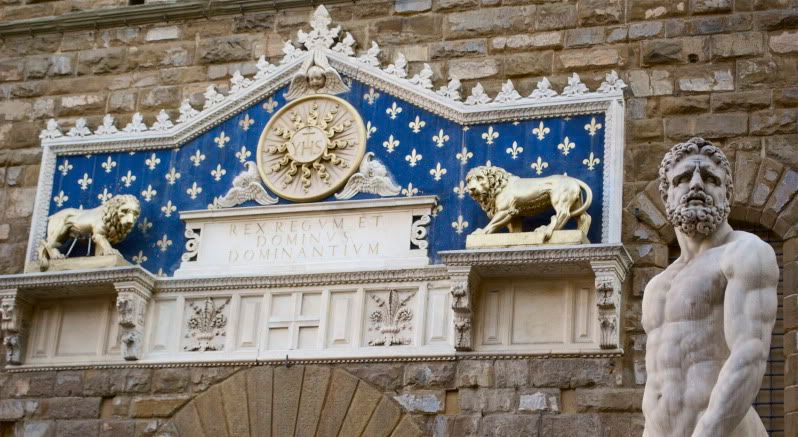 Street vendors and musicians populate the streets with their many sounds and art. They can be quite persuasive, but I understand very little Italian so I have not been taken advantage of yet!
Near the river there are lines of padlocks. Lovers write their names onto the locks, throw away the key, and attach them to these great strings. Now there are too many to count. They say that if you do this, you and your love will be together forever.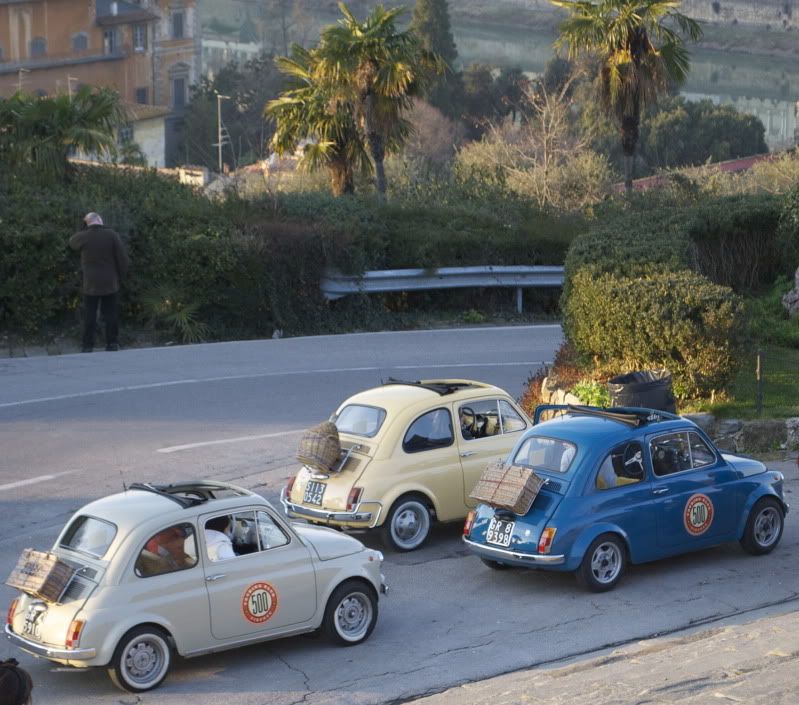 We walked up to the Piazzale Michelangeo for a stunning view of the city. We stayed for the sunset, watching the city lights slowly emerge from the dusk.