Lets Get to Know Each Other
I've been loving this indian scarf. Cozy and gorgeous. More photos from Shelley Rees.
I run a radio show at Skidmore, and Shelley wanted to do a portrait of me in the station. Now that's almost springtime (every other day) I have been enjoying wearing some more summery clothes like this vintage flower print dress.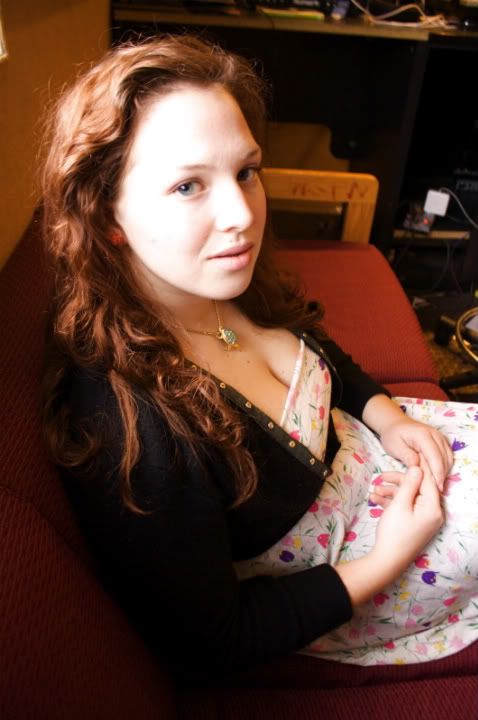 The last photo makes me look some sort of radio god, which is pretty cool. On another note, I'm really excited about Pirate Radio which I just bought on DVD! What a great film. I would like to live my life as a DJ on that boat. It would be pretty swanky.