Apple Cider from the Franklin Fountain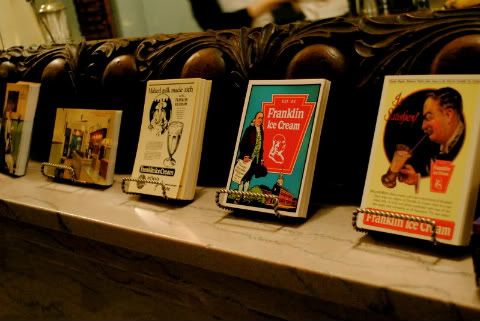 I recently visited the Franklin Fountain in Philadelphia, it's this lovely little old fashioned shop on 116 Market Street. The people there are really nice, and I'm sure it will become a favorite nook when I'm in Philly for a bit of this summer. I haven't tried their ice cream yet, but it looks delicious. They actually give you your ice cream in chinese take out carriers, which I think it just wonderful. I can tell you that their apple cider is very tasty and filling.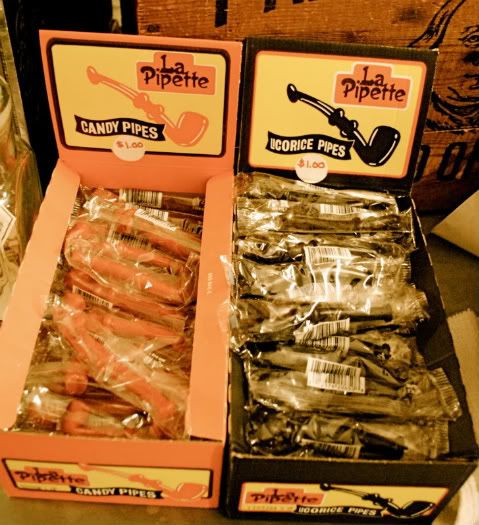 I mean how cool are these candy pipe's? I will most certainly getting some next time!